Breakthrough as China develops 8 COVID-19 Vaccine, some prove effective on animals
The China Laboratories for Animals Science and the Chinese Academy of Medical Science head Qin Chuan stated during Tuesday press briefing that they have developed a Vaccine against the novel Corona Virus and some of them have proven effective.
She said "Currently, the Academy of Medical Sciences is estimating the effectiveness of eight vaccines. The effectiveness of some of them has been proven successfully," she added.
Medical Lab Research (C) Center in Israel
Ms. Qin noted that the vaccine testing on animals is currently ongoing on transgenic mice and monkeys. These time, experts are studying possible side effects of the vaccines as well. According to Qin Chuan, scientist are trying to single out the most effective drugs against pneumonia, also curtaining COVID-19 transmissometed.
While the Director of Science and Technology at China's Ministry of Education Lei Chaozi, said during the briefing that China would soon begin clinical testing of the vaccines developed by the country's leading universities. "The development of novel coronavirus vaccines is underway at Chinese universities. There is hope that we will soon begin clinical testing of some of them," he noted.
Researcher inside the Lab (C)Jumuia Council
The development of the vaccine
This February 21, Chinese Deputy Minister of Science and Technology Xu Nanping informed that China might be able to begin clinical testing of a COVID-19 vaccine no earlier than late April.
On March 5, head of the Institute of Laboratory Animal Science of the Chinese Academy of Medical Sciences Qin Chuan informed that Chinese researches had begun animal testing of six types of vaccines against the novel coronavirus. The tests are carried out on transgenic mice and monkeys.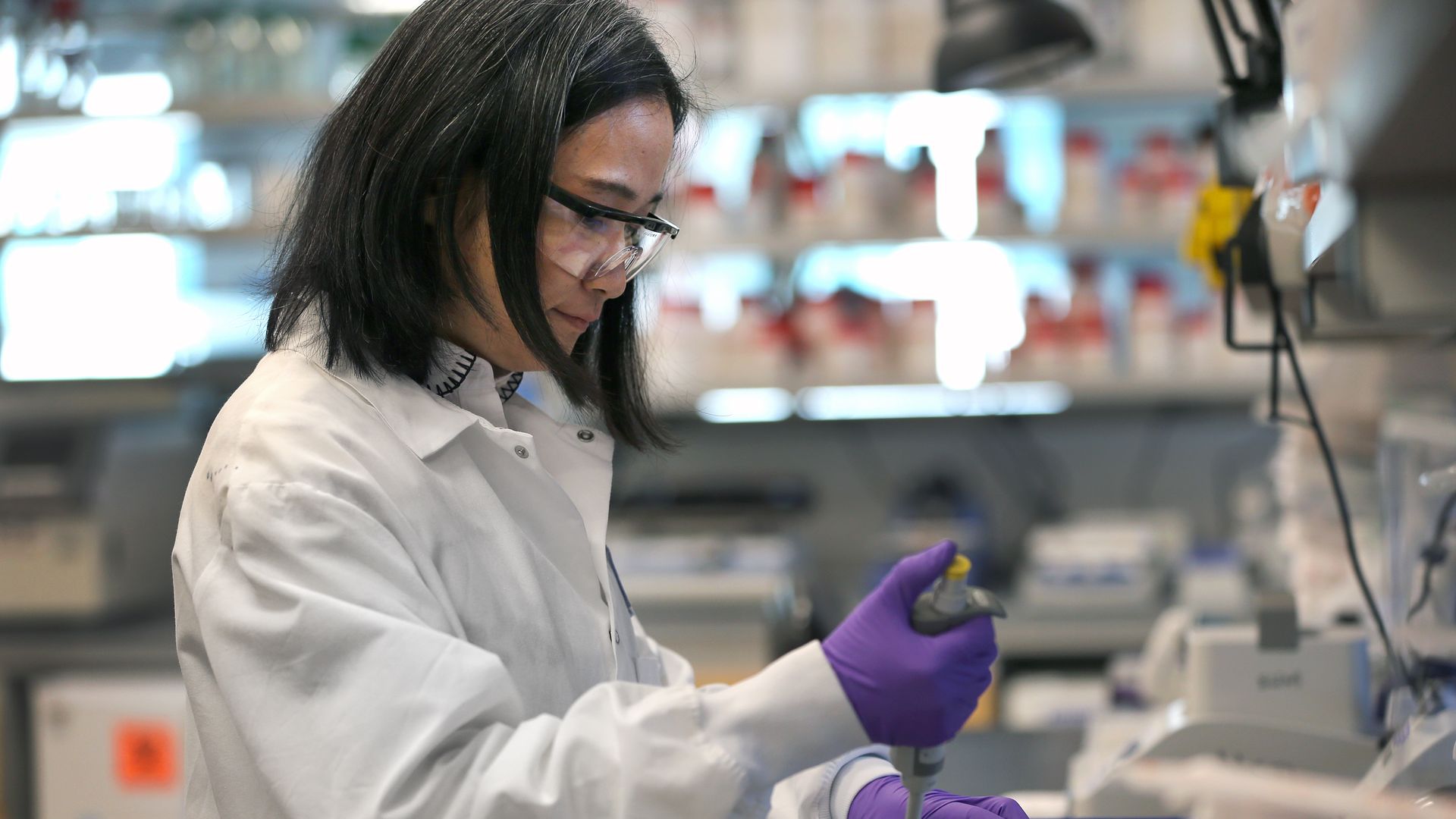 Chinese Academy of Medical Sciences lab
In late December 2019, Chinese authorities notified the World Health Organization (WHO) about an outbreak of a previously unknown pneumonia in the city of Wuhan, central China. On March 11, WHO officially categorized novel coronavirus (COVID-19) as a pandemic. The disease has spread to about 130 countries. According to official data, over 170,000 people have been infected with the virus globally, and over 6,000 have died.
There are 4 confirmed COVID-19 cases in Kenya, wile the whole East Africa Region have also confirmed less than 5 cases each.