Is US obstructing Appointment of African as UN Special Envoy to Libya?
As the war in Libya rages on so is the division within UN with regards to finding peaceful resolution to the Tripoli conflict.
One of the contentious issues is the appointment of the UN Special Envoy to Libya to help coordinate political affairs and bring about peace has been missing thereby stocking serious division within the United Nation body when it comes to reaching any resolutions pertaining to peace.
Hannah Tetteh UN Special Envoy to UN and Nominee for UN Special Envoy to Libya
Earlier within the Week Russian Foreign Minister Sergey Lavrov said Algeria's foreign minister and Ghana's former foreign minister had been nominated but the US refused to support them. Lavrov added that currently US citizen Stephanie Williams is the acting special envoy for Libya and hoped that the United States would stop "holding down" the UN Secretariat, hindering the appointment of a special envoy counting on their fellow countrywoman to deal with some "unclear" issues.
The Secretary-General of the United Nations, Antonio Guterres, had previously proposed the appointment of former Algerian foreign minister, Ramtane Lamamra as the UN envoy to Libya, just five days after Salame's resignation, however, the US refused to back the Algerian diplomat.
Russia does not see any objective reasons why the appointment of the UN envoy for Libya is dragged on and believes that the position should be given to an African representative, Russia's Permanent Representative to the United Nations Vassily Nebenzia said at the UN Security Council on Wednesday.
"Regrettably, the situation is getting more complicated due to the resignation of Mr. [Ghassan] Salame," he said. "The office of the Secretary General's representative for Libya has been vacant for already four months." According to Nebenzia, that fact is likely to "undermine the efforts aimed at seeking peace for Libya."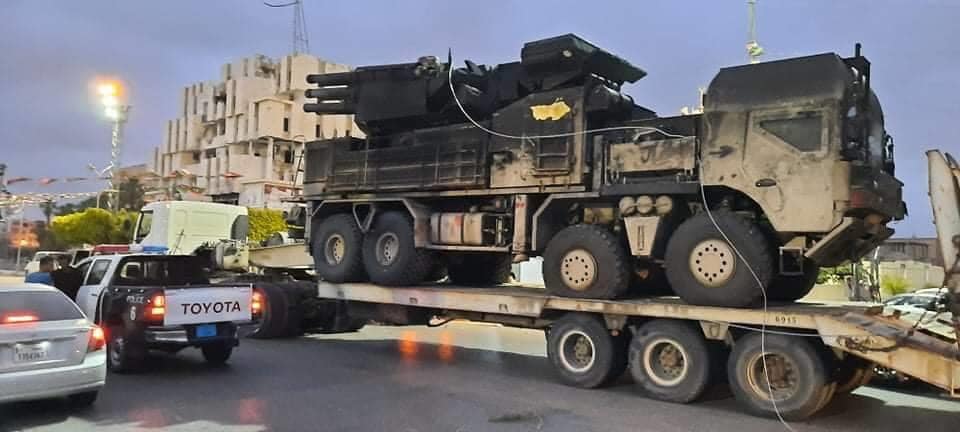 Wreckage of destroyed Pantsir Russian Air defense System displayed in Libya
"We believe that the authority and influence of the African Union make the choice of an African representative for the position of the mission's head logical and practical," Nebenzia stressed. "We know that Africa nominated a strong candidate for this position. Therefore, we call on the Secretary General to take resolute steps to appoint the new special envoy for Libya and cannot see any objective reasons for the delay with his or her appointment."
Our source, a reporter with the UN intimated to us that US is Lobbying for their acting Candidate Stephanie Williams, to be confirmed as the Special Envoy because of the US interest and not for Libya.
African Union must step up their Diplomatic Lobbying to have Ghanaian former Foreign Minister Miss Hanna Teteh who is the African union Candidate appointed as the UN Special Envoy to Libya.