Russia Sends Medical Equipment to Aid US fight COVID-19- Russian Defence Ministry
One of the largest Russian planes, Antonov An-124-100 Ruslan military heavy transport aircraft with medical masks and equipment departed for the United States Tuesday morning amid the novel coronavirus (COVID-19) outbreak, the Russian Defence Ministry said Wednesday.
The aid to USA is coming amidst shortages of medical supplies and protective gears in United States Hospital that have seen the state to reach out to other Countries for supplies to fill the gap.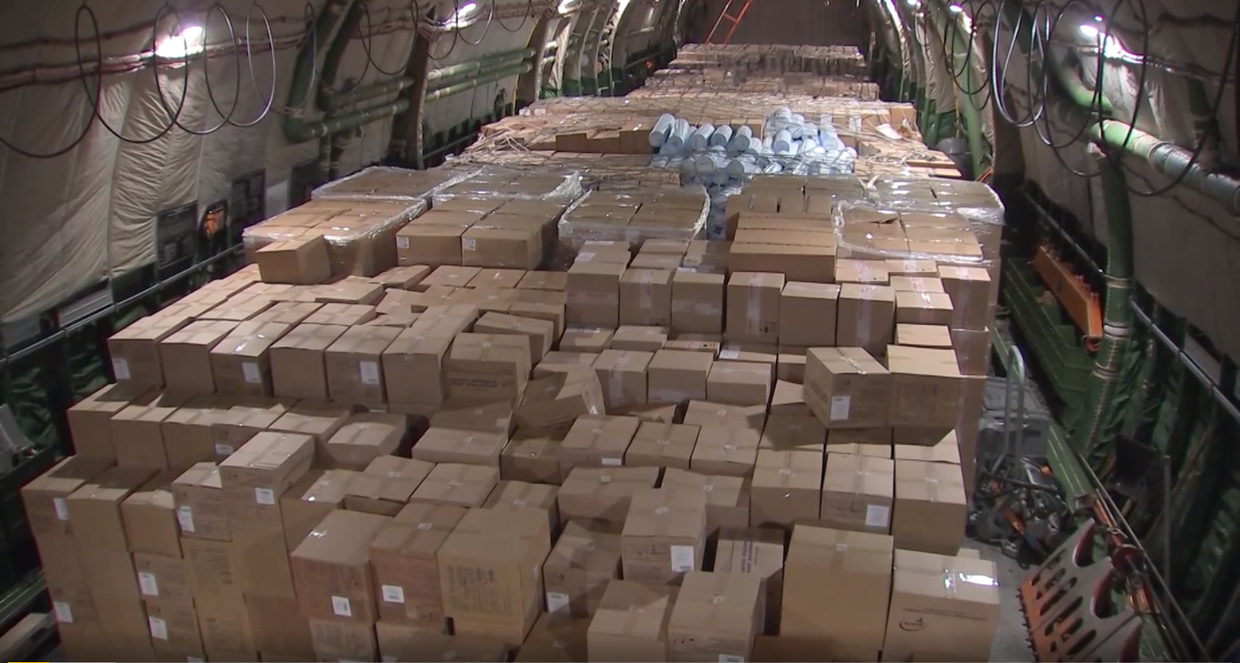 up close picture inside the cargo plane (C) RT
United states on Tuesday witnessed the worst Day, as the number of Confirmed deaths in one Day jumped to 865 surpassing China. Its also worth reporting that they have also conducted the highest number of test totaling 1.25 million so far as of today.
"A Russian Aerospace Forces aircraft with medical masks, Ventilators and medical equipment on board left for the United States", Russian Defense ministry confirmed.
The shipment comes after a phone call between Russian President Vladimir Putin and his American counterpart on Tuesday, during which the two discussed the fast-growing pandemic and a major shortage of protective gear in the US, Kremlin spokesman Dmitry Peskov told reporters.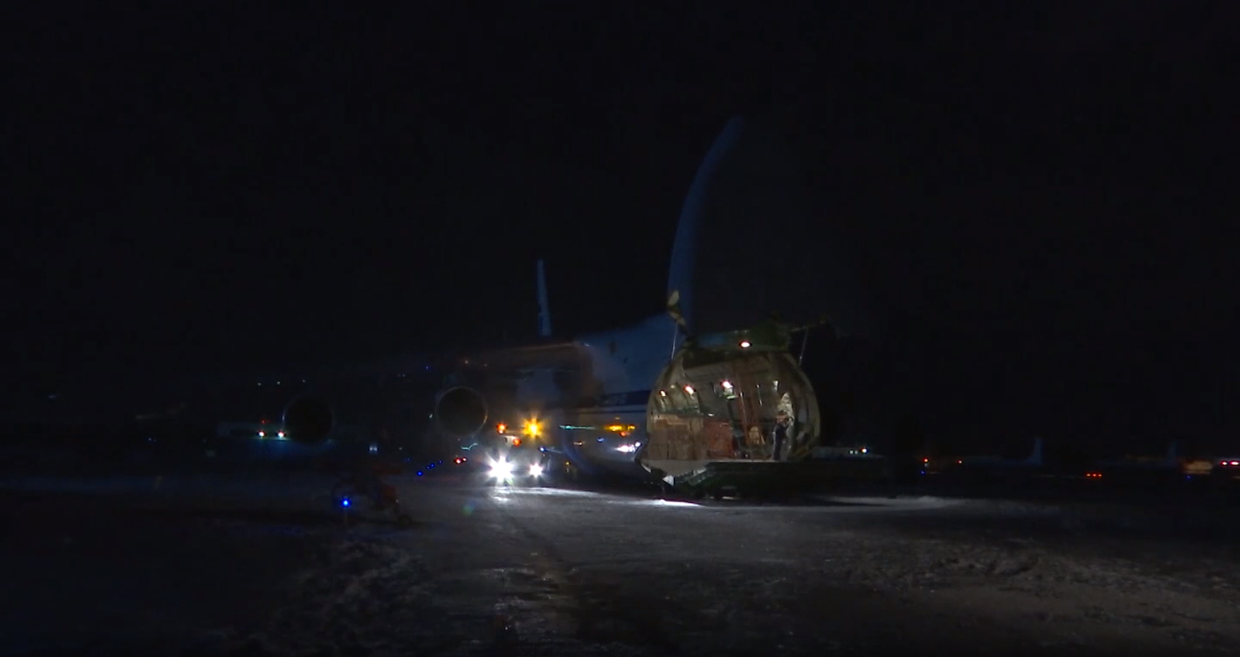 Earlier, a senior US administration official said the United States was expecting Russia to deliver a planeload of personal protection equipment and medical supplies amid the novel coronavirus outbreak.
The United States has been topping the global COVID-19 tally, with a total of 188,547 citizens infected and at least 3,873 fatalities, according to the live-map by Johns Hopkins University. It also reported that the US has registered a grim record of deaths from the virus in a single day with 865 fatalities.
The World Health Organization (WHO) on 11 March declared an outbreak of the new coronavirus infection a pandemic.