War in Libya Rages as Western lead alliance that destroyed Libya Endorses Turkey Incursion in Libya
Fighting is raging in the surroundings of Libya Capital Tripoli with Government of National Accord Supported by Turkey and NATO Alliance wrestling control of Al-Watiya airbase from the Libya National Army field Marshall Khalifa Haftar forces with the Libya National Army intensifying its strike on Matiga International Airport to take control.
The war in Libya has morphed into dangerous phase with western lead alliance NATO that contributed to massive destruction of once prosperous Libya announcing their support for Turkey's Military incursion with weapons.
As Libya turns into battleground for Western lead alliance once again, Africa largest unity Block African Union (AU), is supposedly taking aback seat from this. Watching while Libya destruction escalates unabated.
Enforcing peace in Libya is Africa Union problem and not the Western Lead NATO Alliance and European Union who destroyed Libya at their will and for their own gain. Take this for instance, European Union crafted Arms embargo to bar weapons flowing in Libya. Needless to say Turkey avery NATO member have supposedly gotten the backing of NATO, this legitimizes Libya War in the eye of the European Union and Western Countries.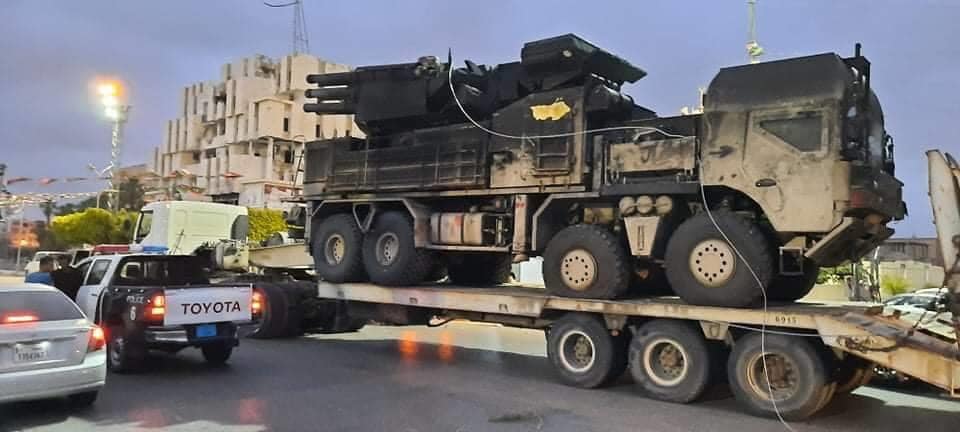 Turkey is not hiding his Interest in Libya. They have been granted exploration rights and begun drilling in the Eastern Mediterranean.
State-run oil firm Turkish Petroleum submitted an application to start drilling in parts of the eastern Mediterranean outlined in the country's contentious maritime borders agreement with the Libyan government in Tripoli, Energy Minister Fatih Donmez said on May 14th.
In an interview with Anadolu Agency, Donmez said that Turkey's gas an oil exploration plans will proceed as foreseen by the November 27, 2019 agreement, which seeks to create an exclusive economic zone from Turkey's southern Mediterranean shore to Libya's northeast coast.
Currently, the conflict is turning towards a fight for territory, which Turkey likely promised to assist in capturing from the LNA, in return for wider access to energy resources, despite any opposition from other states that show concern.
This is war is for the control of Libya rich natural resources and not just war for power.
Time has come when the Africa Union lead block must show leadership and dominance is forcing peace reign in Libya even it means sending Africa Union lead military brigade (AMISOM Forces).