Why African Union Should Support Mozambique Military Win war Against Extremism?
African Union Military Battalion Should Support Mozambique win war against increased Extremist attack taking over the Country. Will they?

Northern Mozambique oil rich region of Cabo Delgado has witnessed increased Extremist attack sending panic through neighboring countries across the region and leaving and leaving trail of death and destruction the oil rich country.
The report from Foreign policy stating that Extremist from Mozambique called Ahlu wal Jama have an affiliation from Kenya and Tanzania is pure speculation. Truth is the Mozambique terrorist group are home grown, thanks to systemic marginalization of its majority Muslim population that has played a key role in stoking the fires of insurgency.
Years of central government neglect, joblessness, and poverty have pushed the province's disenchanted young people into the armed militias. "For me, it does not make sense to speak of 'jihadism,'" Yussuf Adam, a professor at Eduardo Mondlane University in Maputo, told local media "These are people who find themselves marginalized, who do not receive the benefits they should receive from the state."
Why the regional block of SADC and Africa Union should be worried?
Mozambique shares borders with Malawi, South Africa, Eswatini, Zambia, Zimbabwe, and Tanzania—all members of the Southern African Development Community (SADC), a 16-country economic bloc collectively worth $721 billion. Its also shares Indian Ocean Coastline with Kenya If the insurgency is not checked soon, it could spread throughout the region—threatening the peace and stability of other member states. Unfortunately, SADC isn't mounting a coordinated response to the looming danger.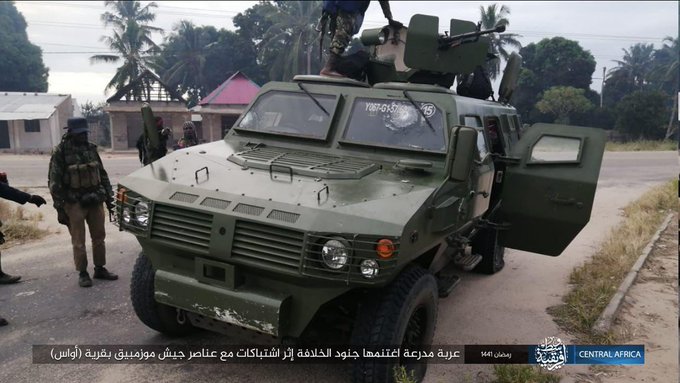 Secondly In the first four months of 2020, violent incidents in Cabo Delgado rose by 400 percent compared with the same period in 2019, During the same period, 385 people were killed in extremist attacks—bringing the total number of all reported fatalities to more than 1000 since the insurgency began in 2017. More than 2,000,000 Million people have been misplaced as violence spreads towards the southern part of the province.
The increase in Extremism in Northern and now spreading in Southern Mozambique should be awake up call to Southern African Development Cooperation (SADC) and the African Union to quickly intervene and bring to an end to terrorism in this region as Maputo's government has dithered for years, allowing the militants to transform from a small movement into a much larger menace.
Mozambique badly needs the regional assistance: It is still recovering from decades of civil war, which ended in 1992. Africa Union and SADC should learn from the West Africa case where Extremist terrorist started small in Mali and quickly spread all over the Country and to neighboring States like Nigeria, Niger, Chad, Mauritania, Burkina Faso.

Northern Mozambique now risks becoming a regional center of Islamist extremism. The security threat requires a coordinated response before it spills into the other SADC states. Presently its only Tanzania, which borders Cabo Delgado to the north, that has reacted swiftly by deploying its military troops to the border.
Its worrying if nothing happens soon Mozambique will be held hostage by terrorist organization and even become hotbed of extremist something that may spill over to Kenya.
Tanzania Connection and How it can help bring peace in Mozambique
The engagement of big players like the United states, France, the United Kingdom or Angola, all of which have made their own offers of support. What would significantly make a difference is much closer to home: serious Tanzanian engagement.
This insurgency is concentrated in districts bordering Tanzania and there is clear-cut intelligence of connections into Tanzania and beyond. Swahili is also a lingua franca for the jihadists, connecting them up the East African coast, and into eastern Congo and elsewhere.